LIVE LONGER-STRONGER
Books and Products
Check out for yourself Judy's way to eat better, feel better, look better, think clearer.*
judymarcus.isagenix.com/guide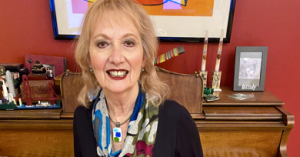 I'm so thrilled with the progress I've made using Isagenix products! 
This immunity-building dense nutrition, made of the finest quality, is great for the body and brain. I love the taste and texture of my shakes and other products I've thus far introduced into my body.  My brain feels clearer.  I feel energetic in an even-keel way, and I've begun to tighten up and slim down (lost 16 pounds thus far).  I've even started drinking collagen for glowing skin and healthier hair, nails and joints to name but a few of the benefits of this lifestyle.  I'm so impressed, I am now an Isagenix Consultant*   judymarcus.isagenix.com/guide

 * ISAGENIX DISCLAIMER:  Isagenix praise on this website is based on Judy's personal experience and is not intended to be construed as medical advice, or to substitute as advice from your physician or health-care professional. See judymarcus.isagenix.com/guide for Isagenix Disclaimers. 

WHERE ARE MY KEYS?® Memory Training You'll Absolutely LOVE™ is divided into two sections.
The first, LOVE TO REMEMBER, gives you creative, fun and easy-to-use memory techniques, like how not to have to slink away and hide from someone because you can't remember his or her name.
The second, PUT YOUR BEST FOOT FORWARD, is full of helpful memory support systems, including brain-friendly diet, exercise, and organizing techniques; along with helpful focus drills and a look at over-multi-tasking perils, to name but a few of the brain-friendly lifestyle suggestions.
The LOVE™ method of remembering gives you "brain assurance." Use it, so you don't lose it. Begin today to take proactive measures that will keep your mind as strong as possible for as long as possible.